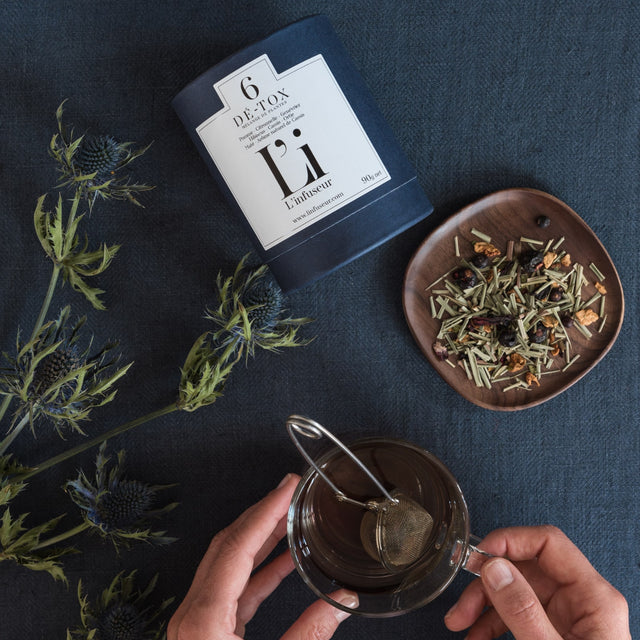 The infuser features the DETOX infusion with its notes of blackcurrant, hibiscus + lemongrass for a detoxifying, rejuvenating treatment that gently cleanses. A signature recipe to be enjoyed hot or iced in warm weather.
Composition — Apple pieces, Lemongrass, Juniper berries, Hibiscus, Blackcurrant, Nettle, Green Maté, Blackcurrant natural flavor
— Drink it hot or cold
— Notes — Cassis, Hibiscus, Citronnelle
— To be consumed in the morning and/or during the day

For a detox infusion, pour 1 teaspoon of infusion per cup before adding your simmering water (95º). Finally, let infuse for 7 minutes and filter.
It is also possible to choose the cold version of this infusion. Let it cool down before putting it in the fridge. Another way to prepare it, for a milder version, is to let it infuse 2 to 3 hours at room temperature.
Allergens — possible presence of nuts
5-7 min / 95°C
Net weight — 90g
Keep it in a cool and dry place
Vegan — Made in France