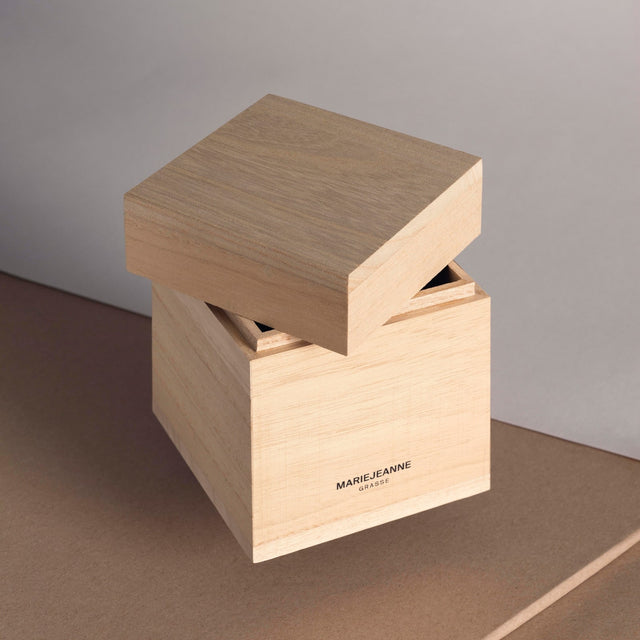 Marie Noël evokes a refreshing aromatic forest. Its wonderful scent of fir tree and its evocative balm bring you the magic of Christmas spirit.
T — Cardamom, Eucalyptus leaves
C — Blackcurrant buds, Juniper (Bulgaria)
F — Pine needles, Firbalsam (Canada), Cedar (Texas), Cypress

240g — 70h scented candle
We enhance craftmanship by working with glass blowers to produce the glassware of our candles. Our Packaging is unique, wooden, which allows us to remove all the plastic and unnecessary waste.
* Marie Jeanne candles are made from the finest natural ingredients. Each composition is concentrated at 12% which gives them this remarkable intensity during combustion. Carefully made, the wax used is a unique blend for each fragrance of natural wax (50% of coco & colza) and paraffin wax (50%), our wicks are made in cotton, leadfree . AII stages of manufacture are made in small series by hand in Grasse.

Handmade — Eco-friendly — Zero waste goal — Vegan — Made in France